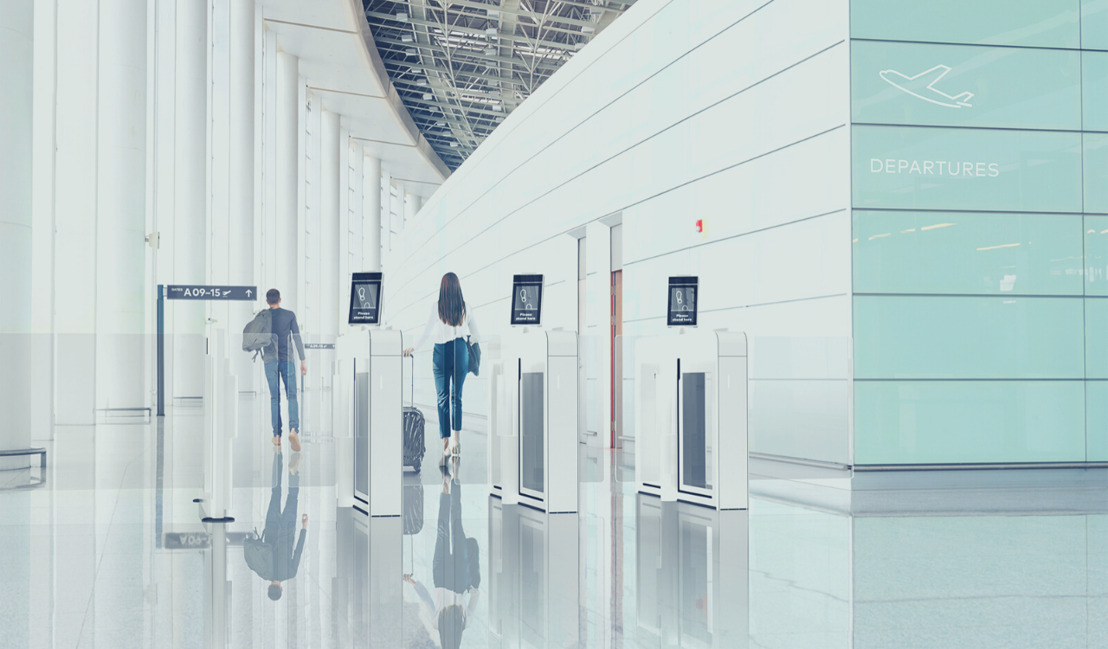 Digital airport fair brings new momentum
New Argus Air series successfully presented at Future Travel Experience Virtual
This time, the international airport conference Future Travel Experience Virtual focused on the end-to-end passenger experience. dormakaba used this important platform in the airport business to present its new eGates Generation Argus Air. ​ The new eGates support passengers and staff throughout the entire process, from entering the airport to boarding the aircraft. The sensor gates with their narrow and short design ensure a fast passenger flow at airports and smooth, convenient processes.
Vice President VBO Airport and Airline Solutions Lars Rosenberger presented the highlights of the new Argus Air series to the numerous conference participants live from the Bühl showroom.
As a global player from the very beginning, dormakaba has always strived to improve the passenger process and develop it further together with its international customers. With Argus Air, dormakaba is launching a flexible, economical e-gate system that perfectly meets the requirements of airports and airlines.
Here, you find more information about ArgusAir.
The gates for boarding pass control (Argus Air Security), lounge access (Argus Air Lounge) and self-boarding (Argus Air Boarding) met with great interest from the trade audience. Argus Air Security, for example, with its biometric facial recognition system, combines maximum security with a smooth and effective passenger flow.
Argus Air Boarding ensures effective, convenient passenger boarding. The Argus Air Lounge with its intuitive, touch-free operation ensures easy access to lounges even with luggage, children or wheelchairs. The first eGates have been installed at Frankfurt Airport for Lufthansa. Further orders, e.g. for the Air France First Class Lounge, have already been placed. ​ ​
Here, you find more information about access solutions for airports from dormakaba.

Lydia Vollmer Project leader Marketing Management EAD / dormakaba Germany