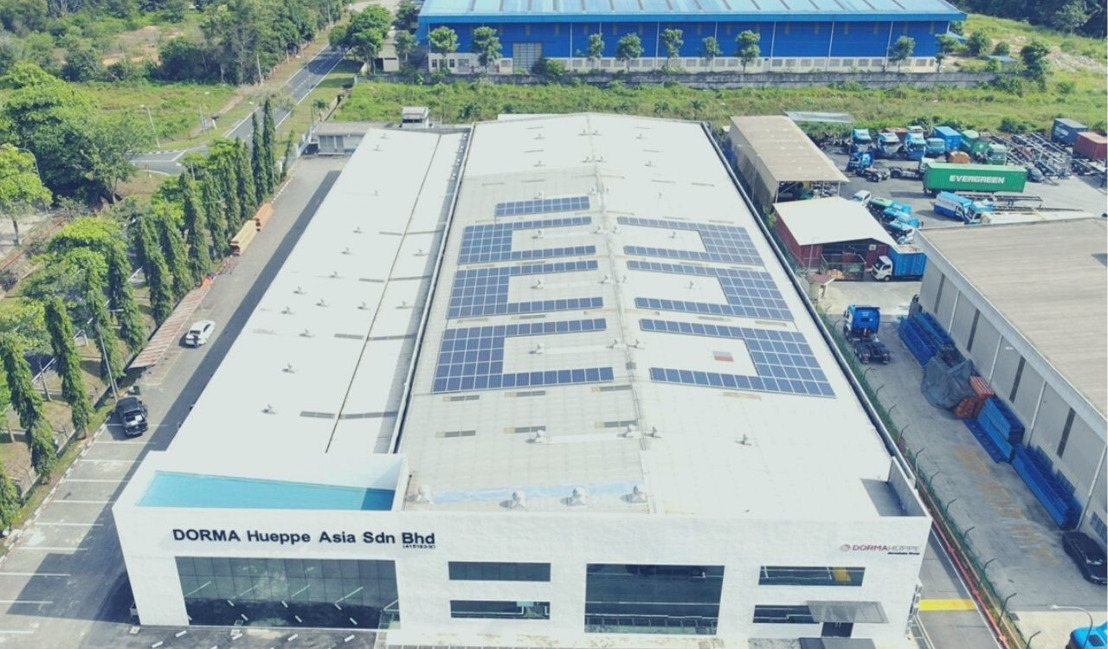 dormakaba is among the most climate-conscious companies in Switzerland
Rümlang, 1 March 2022 – dormakaba was named as one of the most climate-conscious companies in Switzerland in the recent ranking of BILANZ, Le Temps and Statista. The ranking acknowledges dormakaba's emissions reduction efforts and with it, its contribution to a low-carbon economy.
"The most climate-conscious companies in Switzerland 2022" ranking examined companies with Swiss headquarters on their efforts to reduce greenhouse gas emissions during the period of 2015-2020. According to the list, dormakaba is the 25th out of the 300 companies whose emissions data have been analyzed.
"There is an urgent need globally to reduce carbon emissions and the business world has a responsibility to take action. I am proud that dormakaba is among the companies that are leading the way towards a low-carbon economy. This result is an important confirmation of our investments and achievements so far to decrease the carbon footprint of our operations. We will continue to take action for a climate resilient future and encourage our partners to contribute as well." – said Stephanie Ossenbach, Senior Manager Corporate Sustainability.
During the examined period, dormakaba invested in energy efficiency projects, increased on-site production of solar power and purchased electricity from renewable sources (45.5% in FY 2020/21). Managing Scope 3 emissions is a key part of dormakaba's climate strategy, as it accounts for about 90% of the company's entire carbon emissions. In this area, dormakaba is working to improve energy efficiency of its products in the use phase, and collaborating with suppliers to reduce their emissions. Furthermore, dormakaba was the first within its industry to have validated Scope 1, 2 and 3 targets by the Science Based Targets initiative.
As part of its commitment to contribute to a sustainable development, dormakaba set ambitions emission reduction targets last year. Until 2030 the company will
reduce its operational emissions (Scope 1+2) by 42% in line with a 1.5°C future (74,770 tCO2e in FY 2019/20),
reduce its value chain emissions (Scope 3) from purchased goods & services, and the use of sold products by 25% (1,197,848 tCO2e in FY 2019/20),

reduce energy intensity of its operations by 25% (100.5 MWh/mCHF in FY 2019/20),

purchase 80% of its electricity from renewable sources (45.5% in FY 2019/20),

electrify its entire fleet in Germany, France and UK.

Stephanie Ossenbach Group Sustainability Officer

Mirko Meier-Rentrop Head of External Communications