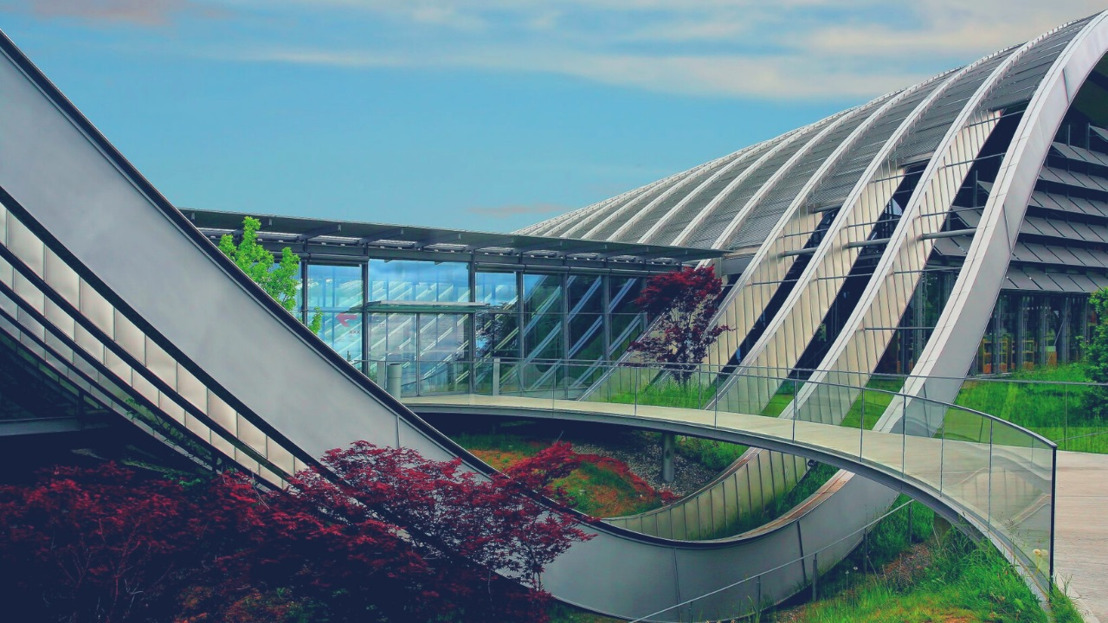 dormakaba is going for Gold
EcoVadis Assessment 2019
In December 2019, dormakaba has been awarded a gold medal for sustainability by EcoVadis, placing the company in the top 5% of its sector. EcoVadis provides the leading solution for monitoring sustainability in global supply chains, with over 50,000 companies already assessed in over 150 countries across 190 sectors.
Compared to the EcoVadis assessment in 2018, for which dormakaba received a silver medal, the company now improved from 57 to 66 points. The rating of EcoVadis focused on the four topics Environment, Labor & Human Rights, Ethics and Sustainable Procurement. Each of the four assessment themes is scored individually, and weighted to an overall score. These can each be compared to average industry scores as shown in the overview of dormakaba's 2019 scorecard below.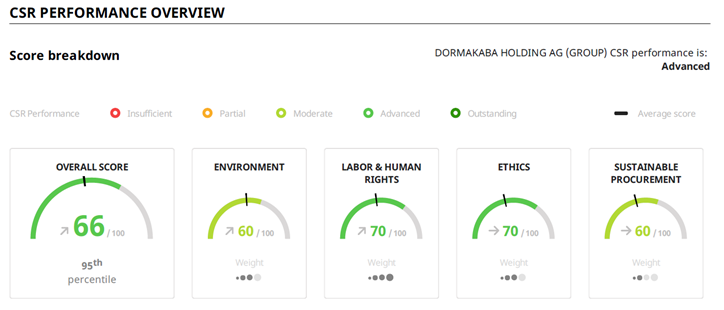 Biggest improvements in labor & human rights
dormakaba has significantly improved in the area of Labor & Human Rights, jumping twenty points in just one year. This is, among other reasons, due to a newly released Statement of Commitment on Human Rights and an approved human rights due diligence process, which EcoVadis highlighted as "exceptional".
EcoVadis in detail
The EcoVadis Corporate Social Responsibility (CSR) team of international sustainability experts analyze and crosscheck companies' data (sustainability report, supporting documents, etc.) to create reliable ratings, taking into account each company's industry, size and geographic location. The methodology is based on international sustainability standards (Global Reporting Initiative, United Nations Global Compact, ISO 26000), and supervised by a scientific committee of CSR and supply chain experts.
The EcoVadis overall score (0-100) reflects the quality of the company's CSR management system at the time of the assessment. The EcoVadis CSR recognition levels are based upon the percentile ranking of the company's EcoVadis score:
Platinum - top 1% (overall score between 73 and 100)

Gold - top 5% (overall score between 66 and 72)

Silver - top 25% (overall score between 54 and 65)

Bronze - top 50% (overall score between 45 and 53)

Stephanie Ossenbach Group Sustainability Officer