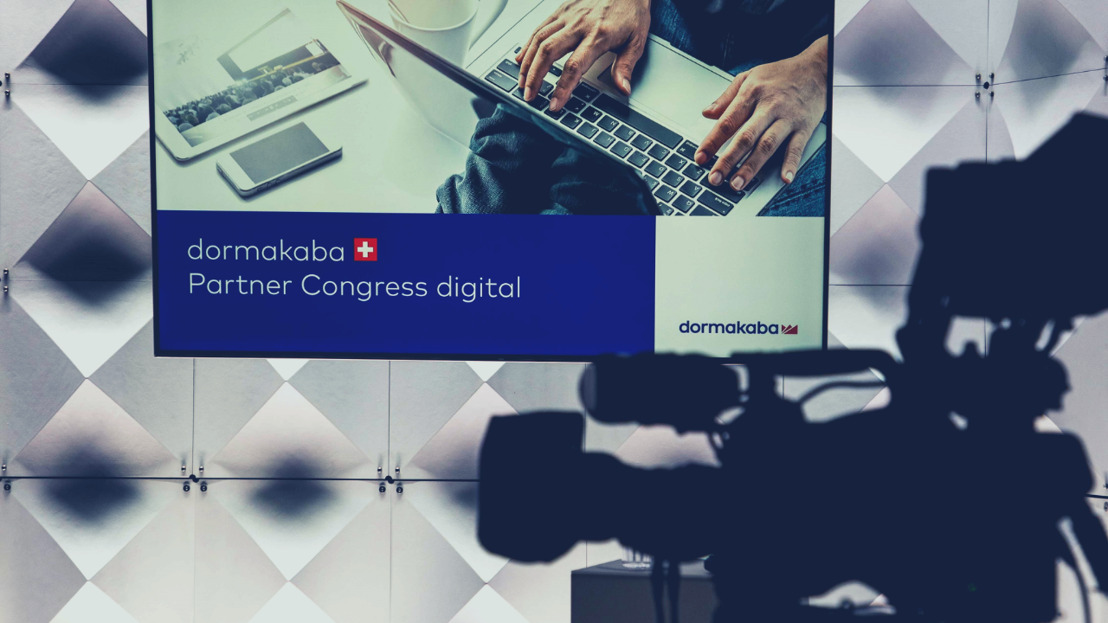 dormakaba Switzerland digital Partner Congress
Overcoming change, together – a lesson in creativity and innovation
dormakaba Switzerland AG went in a new direction with this year's Partner Congress. The Covid-19 situation and the Swiss government's measures foiled dormakaba's original plans to hold the event in person. Cancelling without rescheduling was out of the question. In a last-minute change, therefore, it was decided to instead hold the Congress digitally – a premiere for dormakaba Switzerland AG and its partners.
The dormakaba Switzerland AG Partner Congress takes place every two years. The two-day program offers partners the opportunity to receive product information and industry trends first-hand, and facilitates exchange with experts from dormakaba and across the partner network.
In light of the impact of Covid-19, the Partner Congress could not be held in its planned format.
We make access in life smart and secure
For dormakaba, this message is not just an empty promise. That's why cancelling the Congress was not an option. Choosing to host the event digitally instead meant dormakaba could continue to ensure secure access for its partners. The Partner Congress was redesigned as a digital live event and realized with media professionals in front of and behind the camera. It was broadcast from a professional studio and aired live online. Viewers were able to actively take part and submit their questions directly to the studio via a chat function.
Taking the partners' desired topics into consideration, the original two-day Partner Congress program was shortened to one morning. dormakaba experts presented the most important new products in two topic blocks. The program was rounded off with a panel discussion on platform-based business models and an interview with Stefan Ammann, the dormakaba Switzerland AG managing director.
To add to the live event, one-hour follow-up workshops were held twice a week for the month following the Congress. These workshops were also hosted digitally, offering partners the chance to speak directly with dormakaba product experts.
The digital Partner Congress was a roaring success, as evidenced by the active participation and the many positive feedback from the partners. Born in response to a challenging situation, the new digital format has a promising future for dormakaba Switzerland AG and its partners.

Sabine Widmann Team Lead Marketing Service / dormakaba Schweiz AG