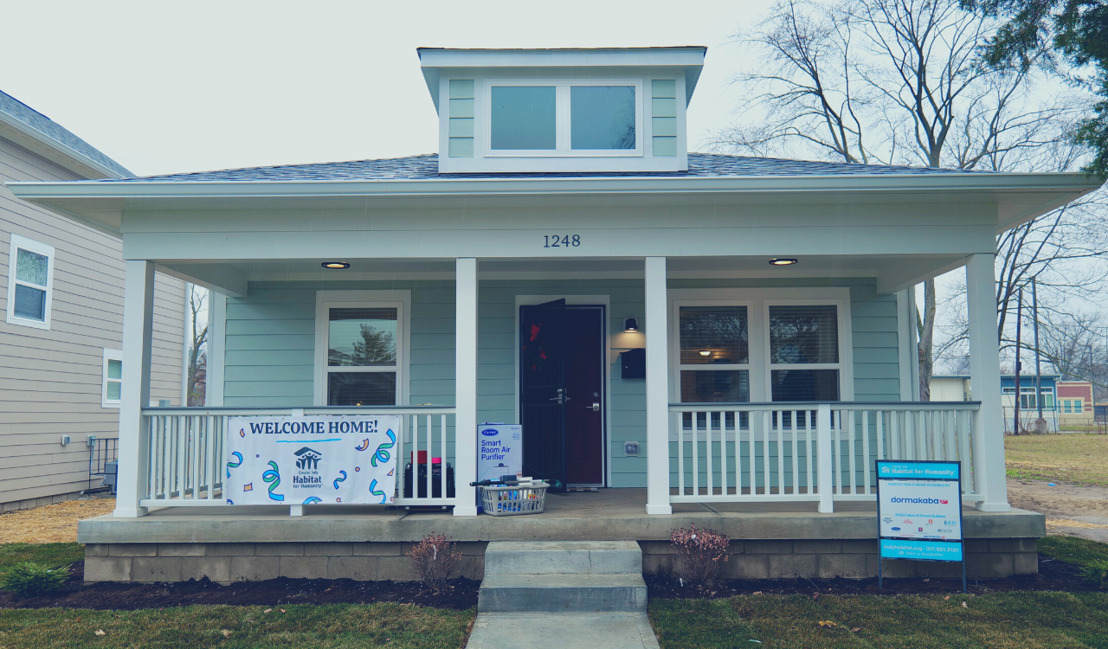 EveryActionMatters – dormakaba employees help creating homes with Habitat for Humanity
dormakaba's purpose reflects on the contribution it brings to society: it provides safety, security, and sustainability to every place that matters, for people to shape their lives. In this spirit, dormakaba employees worldwide take action to help making a difference for families in need with the non-profit organization, Habitat for Humanity.
Throughout 3 months, dormakaba employees had a chance to contribute to a charitable cause by completing the recently launched Sustainability eLearnings. During the #EveryActionMatters global campaign, dormakaba pledged to donate USD 10 to Habitat for Humanity International after each completed module. Thanks to the engagement of the employees globally, dormakaba is donating USD 10,000 for the non-profit.
Besides this cause campaign, dormakaba America's employees have been volunteering with Habitat for Humanity's Greater Indy chapter since 2017 by building homes for those in need. So far, approximately 400 dormakaba employees and more than 50 partners (distributors, pro-alliance partners, etc.) took part in an activity to make an impact in the community. This year, for example, almost 200 volunteers dedicated their time to help build a home for a family in Indianapolis, USA.
Besides construction work, they also donate products and fit out the homes with dormakaba hardware, specifically intended for multi-housing light-commercial applications that are proven to stand the test of time for the new homeowners. "The spirit of giving back is in our core, and helping to create homes in our communities, gives us even more purpose to what we do at dormakaba." – says Justin Crotzer, SVP Global Product Development at dormakaba, who has been leading the partnership with Habitat for Humanity in the USA.
About Habitat for Humanity
Habitat for Humanity is a leading global nonprofit working in local communities across all 50 states in the U.S. and in more than 70 countries. Families and individuals in need of a hand up partner with Habitat for Humanity to build or improve a place they can call home. Habitat homeowners help build their own homes alongside volunteers and pay an affordable mortgage. Through financial support, volunteering or adding a voice to support affordable housing, everyone can help families achieve the strength, stability and self-reliance they need to build better lives for themselves. Through shelter, we empower. To learn more, visit habitat.org.

Patrick Lehn Senior Manager Group External Communications / Press Officer