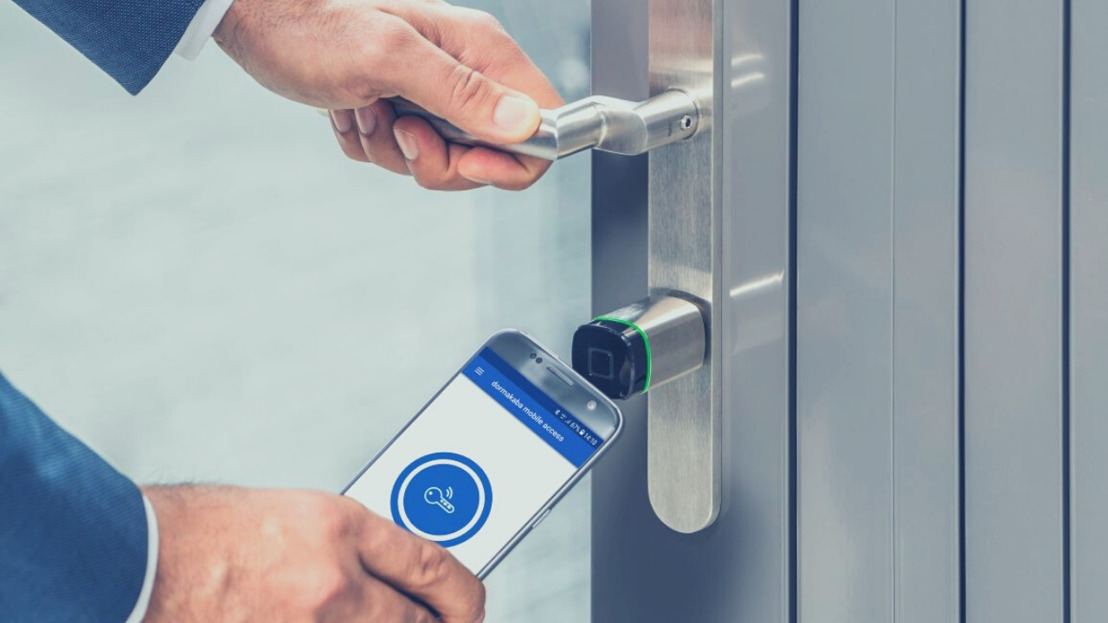 exivo access solution – easy integration into service platforms
The exivo system is a flexible web-based access solution for small and medium-sized companies that are hoping to find a managed solution and looking to simplify their IT set-up. The access system is easy to plan, configure, order, install and operate. Companies using the service will not require any IT server structure or software on-site.
The system allows you to define quickly and easily who may or may not open which doors and when. Access rights can be dynamically assigned and withdrawn. As a cloud solution, the system is always up to date. Doors are secured and monitored using online, wireless or mechanical locking components.
Thanks to the integrated API interface, external service providers such as co-working space operators can also use the system to transfer access rights to their employees or customers on their smartphones. Thus, exivo helps service platforms to automate the allocation of access authorizations with minimum effort, be it for booking a bed & breakfast, managing common rooms or reserving rooms and resources. If, for example, tennis players book a court via the relevant platform, they will receive their access rights directly on their smartphones via the operator app and can conveniently open the access door at the booked time with a click. This allows them to play on the court very early or even late in the evening without requiring staff on-site. Even in fitness studios, members can come and go as they please thanks to access authorization on their smartphones. Providers like eTennis or SportsNow already use exivo to improve both their security and customer experience. By linking the access to the service, a tangible added value is created for the user.

Petra Eisenbeis-Trinkle Presse- und Öffentlichkeitsarbeit / dormakaba Deutschland GmbH