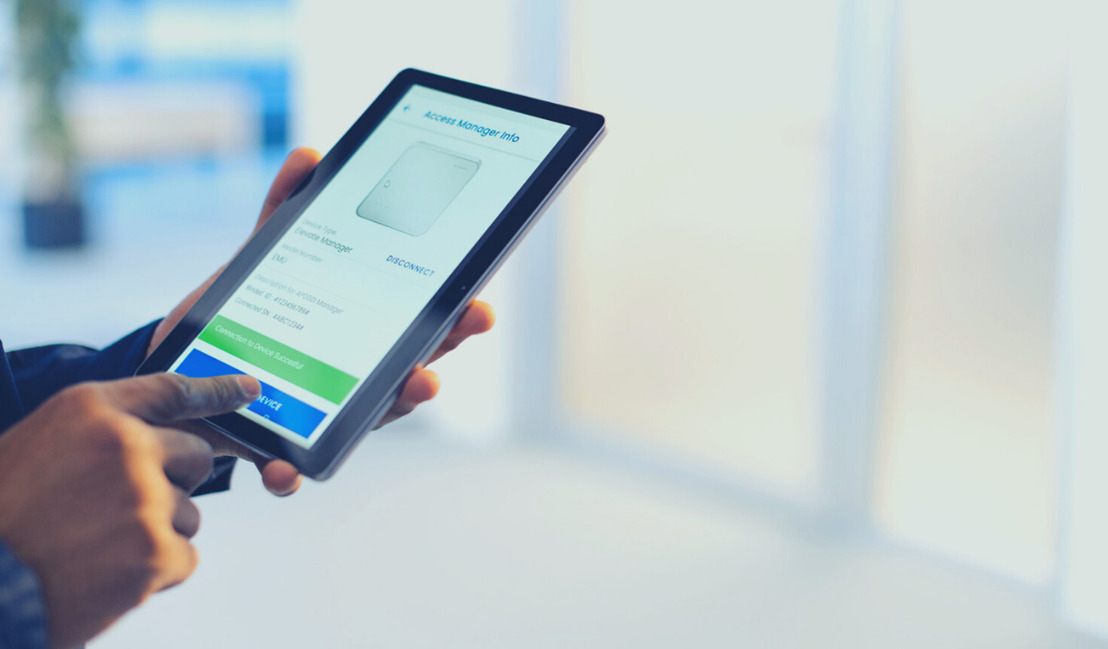 Innovative EntriWorX® Ecosystem from dormakaba
Whether in planning, during installation or in ongoing operation, the new EntriWorX® Ecosystem from dormakaba simplifies collaboration between all trades and optimizes processes throughout the entire building life cycle. The EntriWorX Ecosystem has been introduced first at the innovation days in Germany.
The data flow between individual persons and trades plays a decisive role in the building design process and building management. With the EntriWorX® Ecosystem, dormakaba has developed a smart solution that will make architects, planners, processors and operators more productive in every phase of the process in the future. In this way, the new innovative EntriWorX® Ecosystem combined with dormakaba's integrated product and solution portfolio supports smart planning processes, simple installation procedures and the secure, smooth operation of a building. ​
The overarching EntriWorX® solution combines comprehensive data analyses with user-friendly handling of the door systems. It includes smart planning tools, an EntriWorX® Unit that connects all products, the EntriWorX® Setup App for easy commissioning and the EntriWorX® Insights web application. Whether fire protection, accessibility or access control is required, the planning tools connect all relevant data, improve the exchange and simplify cooperation across all trades and partners. For example, the EntriWorX® Planner provides an extensive door library from which the required door models can be selected. The result is a finished planned door that can then be integrated into the floor plan in the architect's or planner's building design. Detailed installation plans are created and available here for the processors.
The EntriWorX® Unit is the solution's core element, networking the door technology components through simple plug & play instead of complex wiring and different transmission protocols and enabling door systems to be commissioned on the basis of a simple app. This setup app simplifies commissioning based on pre-configured parameters and provides all the information required for installation. Once the building is in operation, the data from the connected door components can be transferred to a higher-level system for controlling of the processes in the building. This can be the customer's existing system or EntriWorX® Insights. This gives facility managers a real-time overview of the status and performance of their access systems at any time, enabling them to monitor room occupancy and capacity in real time or analyse the performance of their access solutions.
Further information on https://gowith.dormakaba.com/

Petra Eisenbeis-Trinkle Presse- und Öffentlichkeitsarbeit / dormakaba Deutschland GmbH