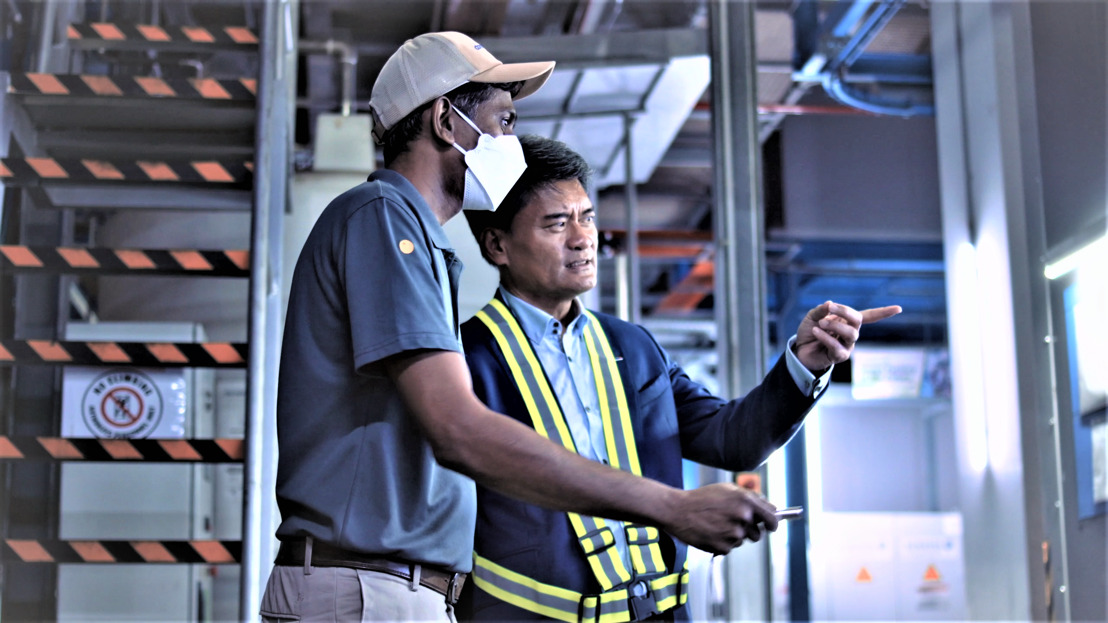 Interview with Jim-Heng Lee, CEO of dormakaba Group
Having profitably grown the company's business in the Asia Pacific region since 2014 as a member of the dormakaba Executive Committee, Jim-Heng Lee took over as CEO of dormakaba Group on 1 January 2022. Born in Singapore, he has 35 years' professional experience in multinational and multiethnic companies across the globe. He has spent 20 of these years in the access solutions industry, gaining an in-depth knowledge and understanding of the market environment, the business and the needs of customers.
In the following interview, Jim-Heng Lee shares a few insights into his first weeks as CEO, the challenges he faces, and his business priorities.
Jim-Heng Lee, you have been CEO of dormakaba since the beginning of 2022. How have you found the first few weeks in the job?
The days and weeks have been intense (smiles). On the one hand, I handed over the Asia Pacific business to my successor Andy Jones. Fortunately, he knows our offering and customers, the industry, and the region very well. I have no doubt he will get up to speed very quickly and, together with his excellent team, continue the success story of dormakaba in the Asia Pacific region.
On the other hand, I have actively embraced my new responsibilities as CEO of dormakaba from day one. Doing so, I met a lot of people both virtually and physically. According to my experience, meeting people is the best way to build bridges and create trust. I think, this time was very well invested in the past weeks.
And, of course, my wife and I had to arrange our relocation to Switzerland, which was also quite time-consuming.
What surprised you the most?
I was "pleasantly" surprised by the warmth of the colleagues I met either in person or in virtual settings. They give me the confidence and create an excellent foundation to mutually contribute. The know-how and personal commitment our people bring to customer projects, and to our drive for innovation leadership have deeply impressed me.
What is important to you as a leader?
Leaders must be role models and must embrace all responsibilities that come with their position. In our fast-changing world, we sometimes experience surprises which can quickly turn into unpleasant news. To cope with such news, I see it also as my task as a leader to take tough decisions if needed and to communicate accordingly. And to take ownership and accountability for what I am doing.
Also, I believe that as a leader, you have to be fair and be willing to listen. And it is crucial that we act as a team. If we do, we will be able to bring out the best in all of us – for the mutual benefit of all our stakeholders.
What are the priorities for the next few months?
Of course, business performance comes first. We will also focus on the systematic implementation of our Shape4Growth strategy. It's all about the execution now. We are in an excellent starting position: the Executive Committee, which played a key role in developing Shape4Growth, will now take responsibility for its swift implementation. We have successfully taken the first steps, for example by kick-starting our new operating model. On top of our new strategy, there are operational priorities such as backfilling of key positions, meeting key customers and visiting dormakaba sites.
What can customers and partners expect from you and dormakaba?
I would like our customers and partners to see us as their preferred partner in terms of product and service reliability. More importantly, we don't shy away from taking responsibility to improve, should we not get it optimal the first time. Ultimately, dormakaba creates value as a problem-solving partner, providing integrated offerings and ecosystems that benefit investors, planners, architects, installers and facility managers alike. We are here for the long haul.
Where do you see opportunities for dormakaba?
After all, we are one of only two truly full-suite access solution provider in the world. That says a lot of the opportunities ahead of us! dormakaba is well established in an attractive industry. New megatrends such as the repurposing of buildings due to urbanization, building automation, and the trend towards touchless, mobile and integrated solutions are generating many opportunities for our customers, for end-consumers and for dormakaba as an innovative global solutions provider for safe, secure and sustainable places where people can move seamlessly.

Mirko Meier-Rentrop Head of External Communications