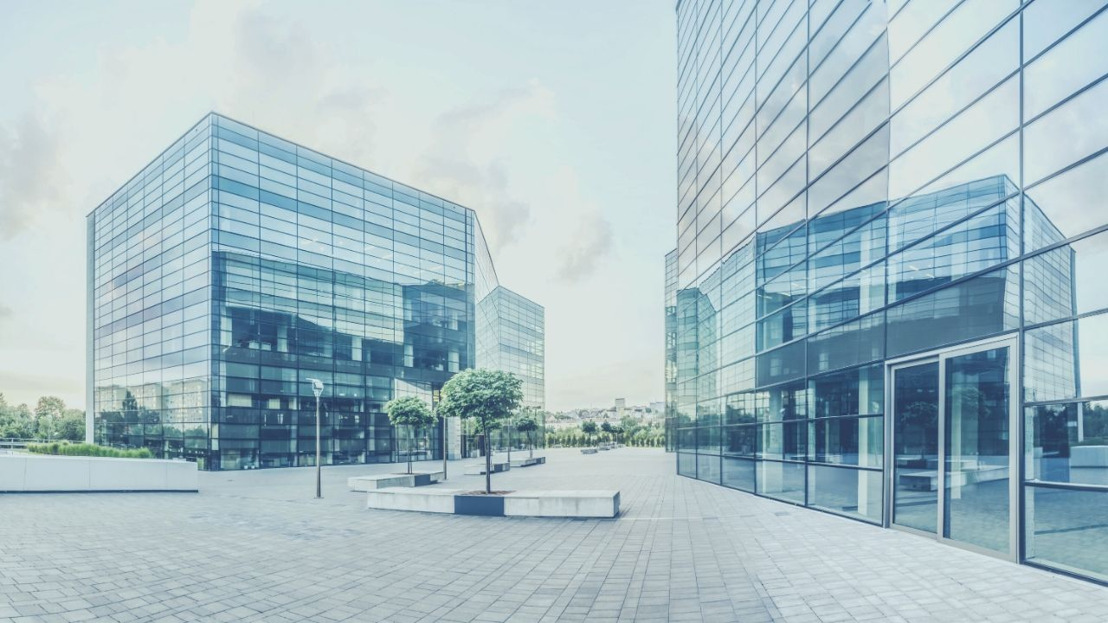 Kaba Group increases sales and profit
Operational and strategic goals achieved in 2014/2015 financial year

Sales up 8.1% to CHF 1,085.2 million

Organic growth of 5.4% at Group level – all divisions grow

EBITDA margin at 15.7% – slightly better than targeted

Strong balance sheet, high net liquidity and high equity ratio

Dividend of CHF 12.00 per share proposed for financial year 2014/2015 – dividend pay-out ratio of 50.9%

Merger to form dorma+kaba Group completed on 1 September 2015
Kaba Group finished the 2014/2015 financial year with markedly good results. Consolidated sales topped the billion mark once again, rising 8.1% to CHF 1,085.2 million. Organic sales growth came to 5.4% in local currency terms. All four divisions delivered a positive contribution.
Profitability target achieved and net profit significantly increased
Kaba increased its EBITDA by 10.2% to CHF 170.2 million (prior year: CHF 154.5 million) while the EBITDA margin stood at 15.7%. This is particularly noteworthy because it means Kaba managed to offset the unexpected price pressure in Switzerland caused by the sharp appreciation of the Swiss franc in the second half of the financial year.
Net profit rose 8.3% to CHF 98.9 million (prior year: CHF 91.3 million). Earnings per share came to CHF 25.6 (prior year: CHF 24.0)
Market position and competitiveness reinforced
Bolstered by a generally positive economic trend in Western Europe and North America, the ADS EMEA and ADS Americas divisions posted pleasing growth. The ADS Asia Pacific (AP) division, which has been managed independently since November 2014, showed good growth in a challenging economic environment. Key Systems considerably expanded its already strong position in all markets.
In addition, Kaba Group used carefully targeted acquisitions to further strengthen its market position, both geographically and technologically.
Divisional performances
ADS Europe Middle East Africa (EMEA)
Organic growth at ADS EMEA once again outstripped the market as a whole, with sales increasing 5.3% in local currency (CHF 25.2 million, converted). The currency effects created by the strong appreciation of the Swiss franc neutralized this rise, so consolidated sales for the financial year remained around the prior-year level at CHF 499.2 million. The division's EBITDA increased to CHF 82.9 million in total (prior year: CHF 81.5 million) with the EBITDA margin improving to 16.6% (prior year: 16.3%).
ADS Asia Pacific (AP)
ADS AP has been run as a standalone division since November 2014. The first signs of a turnaround already became apparent in the second half of the financial year. The division's consolidated sales rose by 29.4% to CHF 144.9 million (prior year: CHF 112.0 million). In local currency, sales went up by 6.0% (CHF 6.8 million, converted). Profitability was not yet satisfactory: EBITDA reached CHF 3.4 million (prior year: CHF 4.3 million), giving an EBITDA margin of 2.3% (prior year: 3.8%). The division achieved its goal of a break-even result at EBIT level for the financial year.
ADS Americas
ADS Americas saw its consolidated sales rise by 14.6% to CHF 267.0 million (prior year: CHF 232.9 million). In local currency, sales went up by 3.5% (CHF 8.2 million after, converted). EBITDA improved by a pleasing CHF 14.4 million to CHF 78.5 million (prior year: CHF 64.1 million), giving a very good EBITDA margin of 29.4% (prior year 27.5%).
Key Systems
Key Systems increased consolidated sales by 10.9% to CHF 209.3 million (prior year: CHF 188.7 million). In local currency, the division grew by 9.5% (CHF 17.6 million, converted). Key Systems also improved its profitability again: EBITDA increased from CHF 31.8 million in the prior year to CHF 35.8 million, and the EBITDA margin, already pleasingly high for a volume business, went up to 17.1% (prior year: 16.8%).
Strong balance sheet with high net cash position and equity ratio
Kaba closed the year under review with a strong balance sheet. Total assets at 30 June 2015 amounted to CHF 734.3 million (30 June 2014: CHF 650.9 million*). As at 30 June 2015, Kaba had a net cash position of CHF 121.2 million (30 June 2014: CHF 35.4 million), and a high equity ratio of 60.2% (prior year: 49.7%*).
Currency influences
The average euro exchange rate weakened by a substantial 7.6% in the year under review, from CHF 1.23 to CHF 1.13, mainly because of the discontinuation of the CHF 1.20 minimum euro rate on 15 January 2015. By contrast, the average US dollar exchange rate went up 4.1% from CHF 0.90 to CHF 0.94, which compensated for some of the negative euro currency effect.
Beginning of a new era
The merger to form dorma+kaba Group, announced on 30 April 2015, was completed on 1 September 2015, thus implementing the conditional resolutions taken by the Extraordinary General Meeting of 22 May 2015. At the same time, the Executive Committee of dorma+kaba Group, designated in July 2015, began its work. Ongoing operational business is a high priority, but the merged company will also press ahead with integration work. For the time being, all operational units continue to work unchanged. All current contact persons will therefore continue to take care of their customers and business partners as before. The aim is to transition the existing organizational structure to the target structure by 1 July 2016.
Expectations for the current year
The global environment remains unstable overall. Nevertheless, dorma+kaba expects economic conditions to be positive by trend in Europe. The same applies to North America. However, the situation in Asia Pacific and other emerging markets (e.g. South America) is expected to be very challenging.
At this early stage of the merger it is not yet possible to give specific sales and profitability targets for the current financial year. In the medium term, given good economic conditions and including the synergy effects of the merger, which should be achieved in full in the fourth year, dorma+kaba expects annual growth (organic and in local currency term) of 6%-7% and an EBITDA margin of 18%.
Proposals by the Board of Directors to the Annual General Meeting of 20 October 2015
Dividend payments
The Board of Directors proposes to the Annual General Meeting that a dividend of CHF 12.00 per share be paid for financial year 2014/2015. This represents a distribution rate of 50.9% of the consolidated net profit.
Elections
The General Meeting of 20 October 2015 is the 100th Annual General Meeting of Kaba Holding AG and the first Annual General Meeting of dorma+kaba Holding AG. The Board of Directors proposes the re-election of the ten members of the Board, and the election of Ulrich Graf as Chairman of the Board of Directors of dorma+kaba Holding AG. The Board of Directors also proposes the re-election of Rolf Dörig, Hans Gummert and Hans Hess to the Compensation Committee.
You can find the full report on the 2014/2015 financial year of Kaba Holding AG as a standalone company, and all other Kaba Group publications at www.dormakaba.com/publications.
The announcement of provisional 2014/2015 figures for Dorma Group as a standalone company can be found at www.dorma.de.
* Kaba has used the Swiss GAAP FER accounting standard since 1 July 2014. The prior-year figures have been restated to facilitate comparability. As a result of the change, goodwill and other intangible assets from acquisitions were charged directly against shareholders' equity. This led to a reduction of total assets and a lower equity ratio as per 30 June 2014.

Martin Bahnmueller DVP Group Communications / Press Officer Group