Mobile Access @home
Turn your smartphone into a digital house key
Open the door to the future with Mobile Access @home. Not only does your smartphone turn into a secure key to your house, but you can also organize access rights easily and flexibly by using the evolo smart app.
With Mobile Access @home, the dormakaba market segments EMEA/DACH have developed an end customer campaign. It was launched at the beginning of the year at the Swissbau trade fair in the pilot market of Switzerland.
The centerpiece of the Mobile Access @home campaign is the starter kit. The kit centers around the dormakaba evolo smart access system. With the digital cylinder, different access media and the free app evolo smart can be installed in less than no time.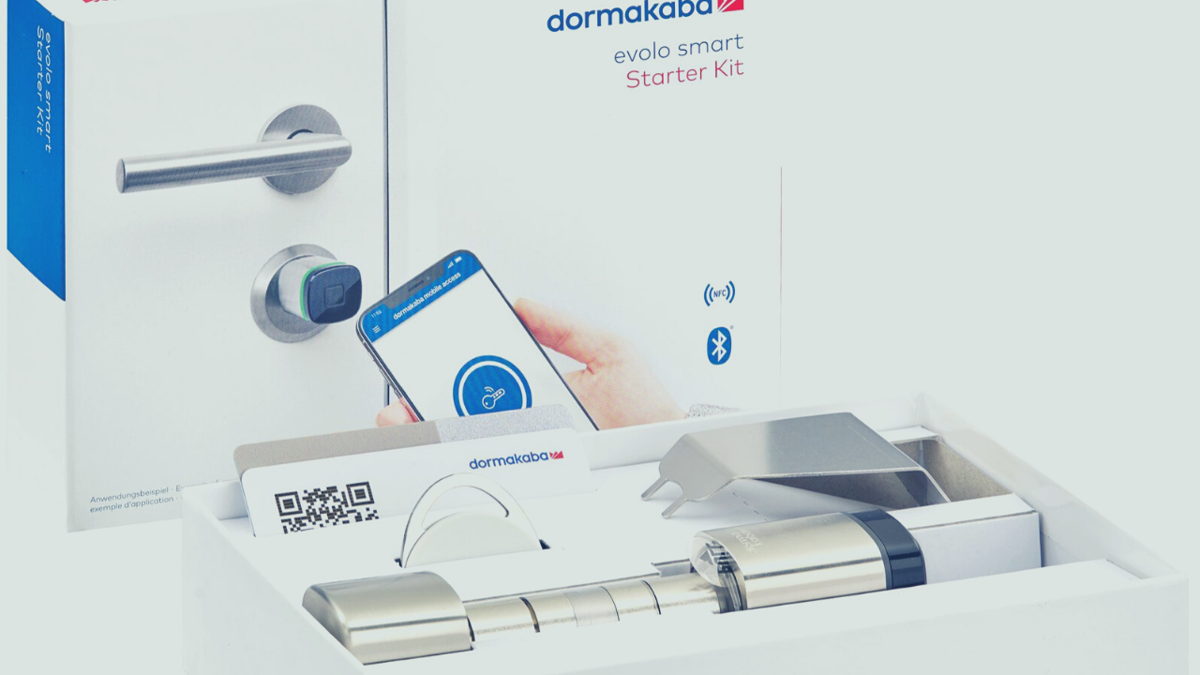 dormakaba has launched a digital campaign that addresses homeowners who want smart access to their home. For the distribution, dormakaba Schweiz AG relies on its proven network of certified dormakaba partners.
​When a customer is interested, the nearest dormakaba partner gets in touch with him, advises him and assesses the door situation on site. The dormakaba partner network is a quick and simple way for interested customers to get professional support from one source.
How Mobile Access @home works
The homeowner uses the evolo smart app of dormakaba to manage who can enter and leave the house and when. Regardless of whether their child, their new life partner, the nanny, the cleaner or a neighbor needs access, with evolo smart, it's all done in one app.
Even if someone loses their access medium (digital key, card or key fob), the medium is simply deleted in the evolo smart app and a new one is set up. The homeowner can choose the right access medium for each user. Those who want to use the digital key on their smartphone use the Mobile Access app. Cards fit perfectly into any wallet or purse and are a sleek option. A convenient solution for children or for sports activities is the water-resistant key fob, which is easily attached to a keyring or lanyard by an eyelet.
With evolo smart, no data are stored in a cloud, because programming is done right at the digital door component. Lost access media are no longer a security risk or cost factor, and the access log shows who entered and left and when.
To learn more about the campaign visit https://mobileaccess.dormakaba.com/en

Sabine Widmann Team Lead Marketing Service / dormakaba Schweiz AG