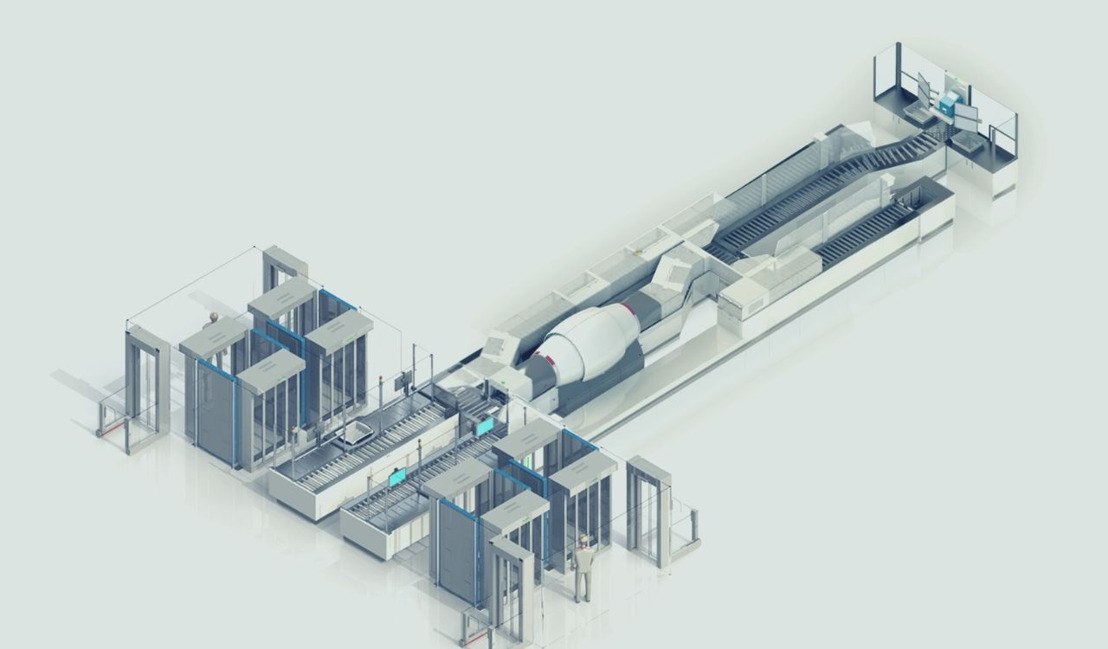 The checkpoint of the future
dormakaba joins partnership to develop self-screening security gates at US airports
Crowded security checks with long queuing times at airports will soon be a thing of the past. Together with the global players Vanderlande, market leader for logistic process automation at airports, and Rohde & Schwarz, specialist for eAIT technology at airports, dormakaba will develop a fully integrated and self-screening security checkpoint for airport passengers. The project is part of a program of the US Department of Homeland Security to improve screening efficiency and passenger flow in security checkpoints.
For a long time now, dormakaba has been accompanying passengers on their way onto the plane at airports all over the world: from automated boarding pass control to business lounge access and self-boarding to one-way corridors - the company's access solutions can be found everywhere. Now, in collaboration with Vanderlande and Rohde & Schwarz, dormakaba works on a project to integrate its access control systems into another sub-step of the passenger journey: the security checkpoint.
A fully automated process at the passenger security checkpoint optimizes the people flow at the checkpoints and significantly increases the security standard of the checkpoint processes. In the future, the process itself will require fewer personnel for the screening process, so the staff can concentrate on other tasks around the security checkpoints. As a result, the checks will be almost touchless, which also provides a major advantage from a hygiene point of view.
"We are proud to be part of this project together with renowned partners such as Vanderlande and Rohde & Schwarz," says Lars Rosenberger, Vice President VBO Airport and Airline Solutions at dormakaba. "With our solution for automated boarding pass control, we already manage access to the security checkpoint. Now we are going one step further by optimizing the processes in the security checkpoint itself. This will enable dormakaba to further expand its field of activity in the airport sector in the future."
Read more about dormakaba access solutions in airports around the world
Laura Zeller Communications Specialist / Group Communications
Lars Rosenberger Vice President VBO Airport and Airline Solutions