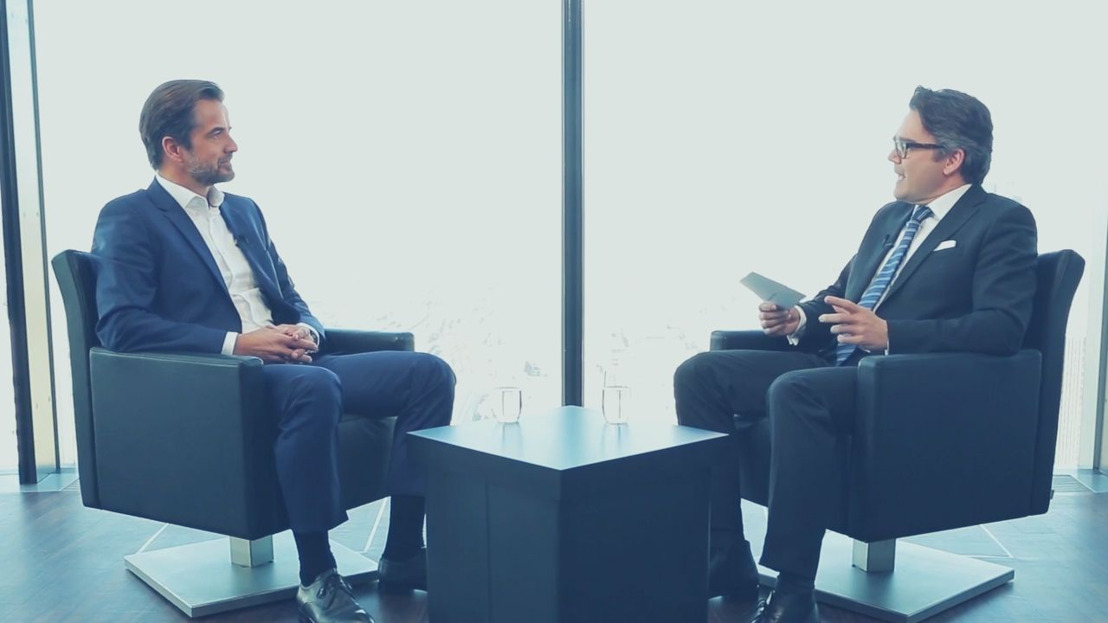 The courage to change – how digitization is affecting security
Alwin Berninger, COO AS DACH in conversation with Dr. Martin Roos of The Business Debate
Security is a growth driver wherever you look – be it in the private or in the public domain. In the past, security and access solutions took the form of classic mechanical lock and key systems. Now, advancing digital technology is having an effect on these classic hardware systems. However, the mechanisms themselves are as indispensable today as they ever were.
How would you characterize the digital access solutions that dormakaba provides?
The mechatronic locking system continues to be the core of our access solutions. With exivo, access rights can be assigned flexibly via the cloud, whether for a new employee who needs access at short notice, or for the imminent delivery of a consignment of goods. Depending on requirements, access rights can be both temporarily granted and instantly revoked.
Electronic hotel locks enable convenient room door access with a smart device. An increasing desire for flexible room use and temporary, individual allocation of access rights characterizes these access solutions.
Nowadays, there is increasing focus on networking and connectivity within holistic building management systems – e.g. in which the elevator, the air conditioning, the alarm system and the access controls are able to talk to one another (IoT). And this kind of interaction between the functional components in a building is bound to become ever more important as we move forward.