XEA design: attractive access
For us, innovations are not just technology, mechanics, or electronics. Groundbreaking technology also needs groundbreaking design. The XEA product design range combines the best of both worlds.
​​​​​​​'Swiss Made Quality' and 'Made in Germany' stand for innovative power, creativity, systemic thinking and extraordinary quality. They also stand for groundbreaking design: the merger of Dorma and Kaba brought together not only our technologies but also the aesthetic principles of our two companies. The result is our XEA product design: its independent concept integrates into the overall architectural form and is characterized by its minimalist and durable composition. Typical Kaba frames that disguise readers and access devices are combined with Dorma's layered structures consisting of various materials. Different grades of surface gloss add distinguishing touches to the design.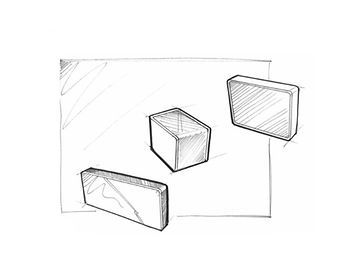 Perfectly coordinated products – right down to the design
The XEA design enables our customers to combine dormakaba products across the globe and still produce an aesthetically harmonious unit. Predefined shapes, colors, and surface finishes coupled with a standardized appearance of products and interfaces simplify planning, installation, and maintenance for our customers. For us, 'connected products' also mean 'connected design'. Products from the XEA design range include:
the TS 98 XEA door closer

the GEMR UBIVIS hold-open unit

backplates and rosettes for mechanical OGRO fittings

MATRIX AIR and c-lever pro electronic fittings

the TMS escape route terminal

MUNDUS corner fittings for all-glass system
Below video shows the TS 98 XEA in use.